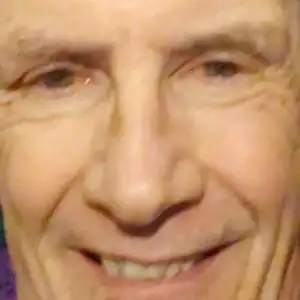 Maverick McGovern , Psychologist
Maverick McGovern, Psychologist
Not accepting new clients
I have been licensed as a Masters Level Psychologist for 38 years who has enjoyed treating adults and children having anxiety and depression.
I am 68 years old and have been a therapist, evaluator, meditator, author and an endurance athlete during my adult years. As a therapist, I have mostly practiced Cognitive Behavior Therapy, Mindulness Therapy, Solution-Focused and Strategic Therapy and Hypnosis with clients with much success. As an evaluator I have done interviews and psychological testing and assessments in hospitals, clinics, schools, and managed care settings. As a meditator, I have practiced Transcendental Meditation for two decades and Mindfulness Meditation for two decades and feel Mindfulness to be a most effective and efficient lifestyle. As an author, I have published articles in professional journals and a book entitled "A Suicide Note of Hope, More Than a Memoir" under my previous name "Hank". The book is on Amazon where it has 56 customer reviews with 53 of them being five starred. It also has an excellent review by the former Mayor of Charlotte, Jennifer Roberts and impressive Advance Acclaim by such notables as Jeff Zeig, PhD and Albert Ellis, PhD. As an endurance athlete, I have completed ten marathons, including Boston and twenty-eight triathlons, including an Ironman.

I had a private practice for five years in Asheboro that was successful but folded when a large mental health organization was started that absorbed much of the business. I plan to begin therapy by Zoom, using a kind of therapy I've invented called Stoic Talk, which is a blend of Cognitive Therapy, Mindfulness and Stoicism. I will emphasis the practice of virtues to both overcome problems and enhance happiness.

In my upcoming book, The Uber Psychologist, Enhancing Compassion, I have a chapter on Stoic Talk as well as other chapters in which I describe experiences with 102 riders, a chapter called "Transcendental Love" in which I advocate for a universal kind of love that could transform societies, meditations and hypnosis that could be of benefit to readers, a chapter introducing Stoicism as well as one explaining how a Stoic Leader could use the Virtues politically and educationally.

I will offer my presence to clients as well as my knowledge, experience and skills in helping them not only to feel better but to get and stay better. As I believe in Happiness, I will pledge to help clients achieve it by learning to regularly employ Gratitude and Compassion as well as Tolerance for all of life's vicissitudes.
License(s)
Psychologist (Pre-Licensed)

North Carolina
Professional associations
American Psychology Association.
Membership type: Associate Member
American Association of Suicidology
Membership type: Associate member
Appalachian State University

Year graduated: 1983

Degree: Master of Arts
Years in practice
Languages