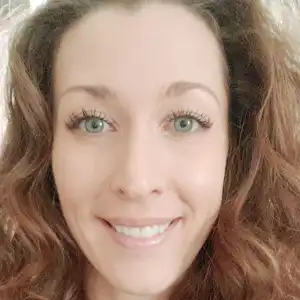 Julianne Andrysiak , LCSW, CCTP
Julianne Andrysiak, LCSW, CCTP
She/Her/Hers
Licensed Clinical Social Worker
Pocatello, ID
Online & In person
I am a licensed clinical social worker who works with survivors of trauma. My practice involves using cognitive-behavioral methods, EMDR and other trauma-informed approaches.
Welcome to Unbound Counseling Services! I am a licensed Clinical Social Worker who specializes in treating trauma and I am dedicated to helping people learn to live a life unbound from depression, anxiety and trauma. I am originally from Pocatello, ID where I obtained my bachelor's degree in Social Work from Idaho State University and went on for my Master's degree in Social Work from Boise State University.
I am licensed in Idaho and continue to practice here in the Pocatello region, where I offer individual counseling services for adolescents, adults and seniors. I see my clients in-person and offer online services for those who prefer or need telehealth.

The tools I'll provide you with will help you overcome the fears that have been holding you back since the beginning of your trauma or other life events that have led to depression and anxiety. I'm a Clinical Certified Trauma Professional who uses exposure practices, cognitive-behavioral methods, EMDR and other trauma-informed practices to help clients discover and build their self-worth and personal freedom while getting back to the life they want to live. It won't be easy, but it will be well worth it. In therapy, you will learn that you need to "feel it to heal it" which means following through with intentional action steps that will help you overcome the fears and hardships that have been holding you back. We will process how the body reacts to trauma, and after much practice of learning and implementing personal coping skills that you've found to be helpful, we'll work collaboratively on fine-tuning and integrating those skills so you can use them outside the therapeutic setting.

Please read these brief descriptions about the following disorders to see if you relate to any of the symptoms:

Anxiety:
With anxiety, some of the first things that come to mind may be panic, feeling out of breath, dizzy or trying to problem-solve details at 2am when you should be sleeping. In counseling, you'll learn the roles that anxiety has in our physical and social survival and how the brain operates in relation to stress. There are many symptoms that people experience when they are dealing with anxiety, especially in regards to different settings. People may have difficulty with public speaking, specific phobias, as well as anxiety that pertains to their specific trauma when triggered. We'll explore coping skills to live a more balanced lifestyle.

Depression:
Depression and anxiety usually go hand-in-hand, however if we're experiencing significant changes in life and our anxiety initially takes over to "help" us, or "mobilize" us to get moving, be productive, do this, do that… do, do, do… Eventually we become burned out and "immobilized" and we find ourselves wanting nothing more than to lay on the couch, binge watch Netflix or find some other way to "numb out". And this is when we notice how "depressed" we've become. Depression may also be tied to different traumas in life, whereby the unconscious part of the brain starts running a person's day with scripts of negative self-talk that have been hard-wired for so long that it is now unnoticeable... That is, until our "awareness" of those thoughts start to change the script. Helping people cope with depression often involves building self-worth and finding ways to motivate them to do what is meaningful (or getting back to the things that used to mean something) despite how it feels now, and working to change the relationship they have to themselves. Together, we'll explore the narrative you may be unconsciously telling yourself that maintains the status quo. We'll navigate to where the narrative originated and work to implement a new, more helpful one. Enhancing consciousness is a critical component to overcoming depression and strengthening the relationship to the self.

Post-Traumatic Stress:
Whether it was physical abuse, emotional abuse, sexual abuse, neglect, experiencing a near-death event or hearing about it from someone else… Or maybe the trauma was more complex, in which you had all your basic needs met but the relationship to your parent/caregiver was invalidating or hurtful… Or maybe you felt misunderstood or unheard… No matter what it was, and no matter to what "degree", the trauma continues to impact you as evidenced by the shame, anger, loneliness or hurt you still feel to this day. Trauma impacts people in several, if not all areas of life functioning, in which avoidance is the classic symptom of trauma or Post-Traumatic Stress Disorder. Together, we'll explore important considerations for building trust, safety and boundaries within your environment and current/future relationships, and work towards implementing coping skills and exposure techniques to help you get back to the life you want to live.

Regardless of the diagnosis, we can discuss the process of utilizing Eye Movement Desensitization and Reprocessing (EMDR) as a treatment modality, as well as other approaches based on your unique needs.

Just a bit of personal information about myself:
I grew up with a lot of anxiety as a child that debilitated my self-esteem. I was considered "shy" but really, I just felt scared. Constantly. At nighttime and waking up in the mornings were the hardest parts to my day -I didn't know why, I just felt like there was something wrong, or something off-balanced, and eventually I concluded that there was something wrong with me. I truly thought God was mad at me so I worked at being perfect. But the thing is, we all know that "perfect" does not exist -yes, we all know that. But everything I did essentially had to be perfect, even my thoughts! Time went on and my anxiety just got bigger. I didn't know what to do. Then, I discovered football. Yep. Football. At recess, my friends and I started playing football. And then you know what happened? My mind was focused on something else. My mind felt clearer coming back to class from recess. So then I became obsessed with football. I even played on a league the following Summer and it changed my life. Since then, I've tried to be as active as I can to help balance my mind and work to challenge those difficult thoughts when I happen to fall into those similar thinking patterns of having to be "perfect". I still struggle with anxiety, but it is nowhere near to the extent that it used to impact me. In fact, I can thank my anxiety when it is balanced because it mobilizes me to put forth energy to using those coping skills that help keep it in check. Those daily intentions, coping skills, meditation -whatever you will find that works best for you- helps stave off bigger, more debilitating anxiety and depression, and are considered to be life-saving (quite literally) to people.

Today, I consider myself to be very fortunate to do the work that I do. Self-compassion and loving others are the values I strive to live by in this life. I am not perfect, and thank goodness for that! I absolutely admire the clients I get to work with, in which learning about their strengths, their limitations and personal resilience they demonstrate, carry so much influence to me as their counselor. Although I have a high regard for my education and training in mental health practices, I consider my true teachers to be the clients I see everyday who continually remind me to strengthen my practices and tailor them to meet the needs of unique and diverse people. This is truly what I strive for. I am a clinician who puts a lot of emphasis on the therapeutic relationship, in which building trust together is essential and is the basis for many discoveries and acknowledgments of personal strengths.

There is more information listed on this website, however if you are interested in counseling services with me or have any questions, shoot me an email to:
unbound.counselingservices@gmail.com
You may also call me at 208-268-8907

Thank you and I look forward to working with you!
License(s)
Licensed Clinical Social Worker

39513, Idaho
Professional certifications
Certified Clinical Trauma Professional

Evergreen Certifications
Certified Clinical Telemental Health Provider (CTMH) Certification

Evergreen Certifications
Board certification
Clinical Supervisor licensed in the State of Idaho
Boise State University

Year graduated: 2017

Degree: Master of Social Work
Cost per session
$85
-
$85
Accepted payment methods
Cash
Check
Health Savings Account (HSA)
Credit Card
Flexible Spending Account (FSA)
Accepted credit cards
Visa
Mastercard
American Express
Discover
Accepted insurance plans
Aetna
Cigna
Blue Cross/Blue Shield
Health Management Administrators (HMA
Pacific Source; Ameriben; Regence
Specialties and clinical interests
Anxiety
Depression
Trauma & PTSD
Acceptance and Commitment Therapy (ACT)
Client-Centered Therapy
Cognitive Behavioral Therapy (CBT)
Dialectical Behavior Therapy (DBT)
Eye Movement Desensitization & Reprocessing (EMDR)
Mindfulness
Solution-Focused Brief Therapy (SFBT)
Trauma-Informed Therapy
Location
Unbound Counseling Services
850 East Center Street
Suite Suite A
Pocatello, ID 83201 US

Directions
Available to see clients in
Years in practice
Service types
Types of clients
Adolescents (13-17)
Adults (18+)
Older Adults (65+)
Individuals
Languages
Website and social media
Search nearby